We're trying to stop an epidemic.
Central Texas Families for Safe Streets is run by and for families who have directly suffered from traffic violence, and don't want other families to suffer the way ours have. As part of Vision Zero Texas and their broader work on this epidemic across the state, Farm&City provides staffing and support for CTFSS members and the chapter so that our members are respected, effective, and gaining ground in ending this epidemic across the entire Austin region.
We are moving forward with a soft launch of the CTFSS chapter, although we need about $50,000 in financial support this year to move forward with supporting CTFSS as a new chapter as planned. Please consider giving a personally meaningful contribution to help build this movement and continue progress in ending traffic deaths and serious injuries in the Austin region.
There are several ways to support CTFSS:
Some of the leaders of CTFSS are heading to NYC for the Vision Zero Cities conference and will be participating in the Families for Safe Streets 5K. Half of all donations made through our team page, or one of our member pages will support the national movement and half will come directly to support our effort to build staffing support for Central Texas Families for Safe Streets.
We need your help, your support, and your friendship.
Join us for an informal happy hour gathering at Kathy and Mike's house in Austin's Mueller neighborhood, 5:30 – 7:30pm on Friday, October 4, 2019.
This will be a small, exclusive gathering of about 40 people. $50 minimum suggested donation per person, but please consider bringing your check book as you might be inspired to do even more at the event.
Tickets and more information here.
---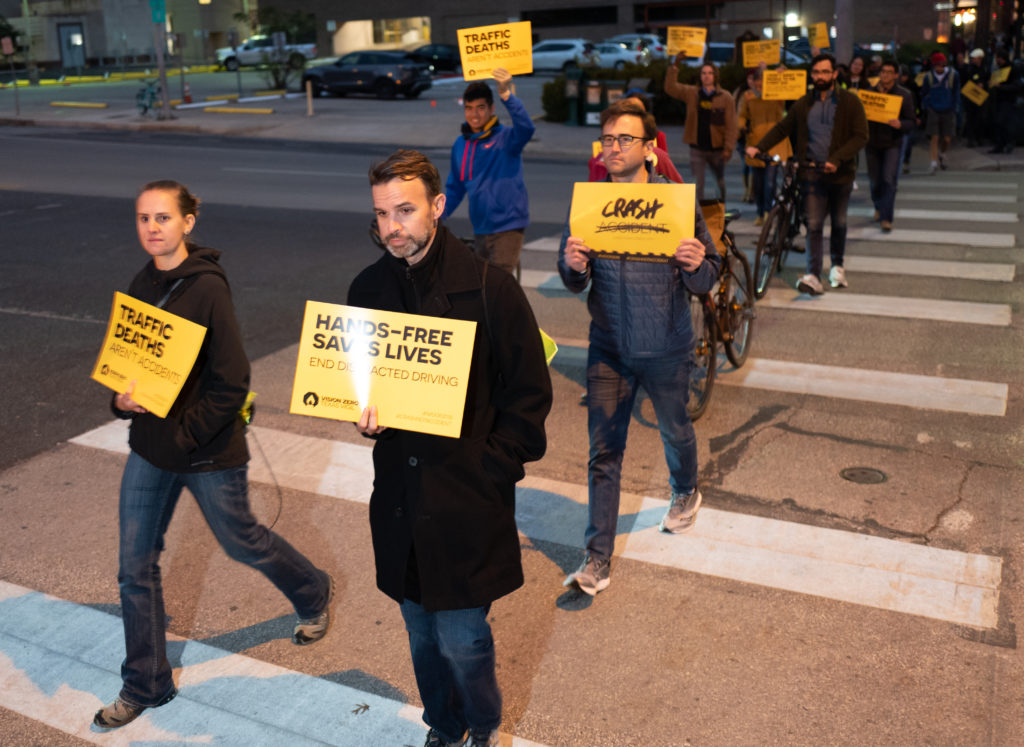 If you would like to donate directly to support these efforts, you can do so by making a contribution to Farm&City. Donating through a PayPal account at the PayPal Giving Fund means that 100% of your transaction will be dedicated to Central Texas Families for Safe Streets, with zero fees or credit card processing fees. If you cannot use a PayPal account, you can make an online donation through PayPal or find other options or more information at the Farm&City donation page.
We have some upcoming sponsorship opportunities, including plans for the inaugural Texas Vision Zero Summit. Please contact Jay Blazek Crossley if you are interested in learning about these opportunities.
Farm&City is a 501(c)(3) nonprofit dedicated to high quality urban and rural human habitat in Texas in perpetuity, and eligible for deductible donations.